Even more adventurous training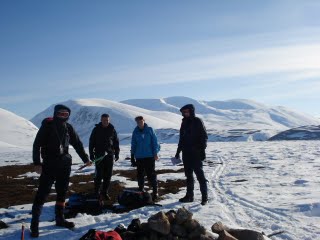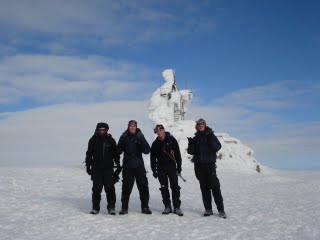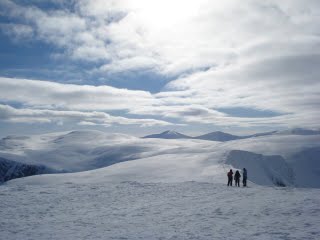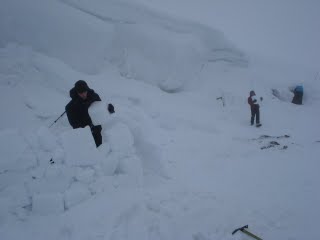 Another week for me working with Ron's Talisman Adventurous Training Group and much more amenable weather this time!
Our first day was a navigation day in the Lairig Ghru and over Castle Hill then on day two, we walked into Coire an t-Sneachda and up to point 1141 and on to Cairngorm summit. It was a beautiful sunny day with huge views across the snow covered mountains.
Our next three days were spent out on expedition again up the Lairig Ghru to the snowhole site I had used before. This meant that there were already some good snowholes so we renovated them, linked them all up with tunnels and built walls on Thursday then navigated our way up Sron na Lairig in thick cloud on Friday before getting back to the snowholes for our second night. On Saturday we were up early for the walk back out.