La Grave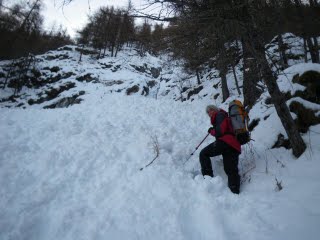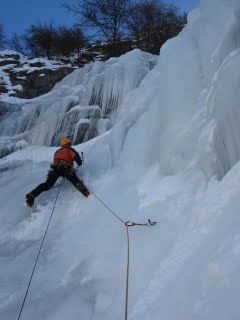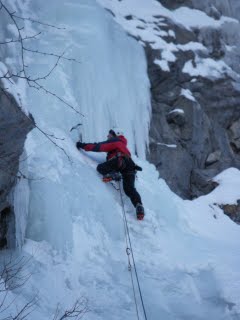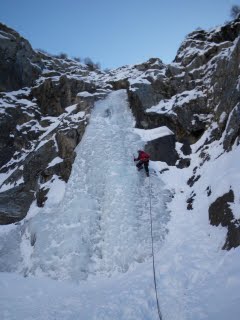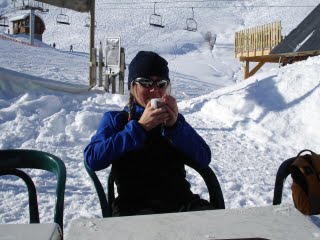 There was a lot less snow in La Grave than Aviemore when we arrived but some mixed weather in the first week gave some more snowy days then our second week was good with more mild temperatures and some lovely, plastic ice.
We climbed most days and the first photo shows Caturgeas which was too busy on the first day we went there so we went back again but earlier to be at the front of the queue. As we abseiled down at around 1pm, there were at least twelve other climbers there and ice and spindrift avalanches were coming down with increasing regularity as the sun hit the upper slopes of this south facing route.
The next photos shows Saut de la Pucelle, the rather grand waterfall just below La Grave and Valseuses, a steep pillar of ice which I found just a bit too intimidating. Another time hopefully!
After that, Goulotte d'Astarothe, Goulotte de Muretouse and Cagade gave us two great days out as did Le Pylone on our last day when Ron decided to lead one huge 60 m pitch up the steep side! Another great day.
I had one day skiing at Les Deux Alpes with Ian and we just had to stop in the sun for the obligatory chocolate chaud.
Back in Aviemore and most of the snow has been shifted or has melted from the village though many gutters are now lying in gardens including mine! So I'm now looking forward to finding how things are out on Cairngorm.