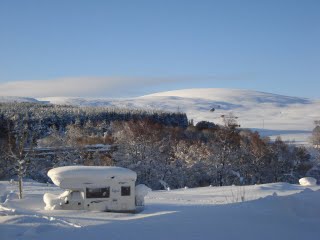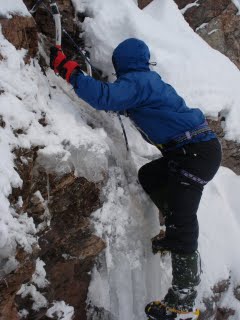 Heaps of snow again in Aviemore so we went in search of a place to look at snow anchors and some ice climbing. We walked in along the old A9 in deep snow and had to crawl under the trees that have succumbed to the weight of the snow. It was quite fun to see the Talisman Basecamp motorhome blanketed by snow with some interesting looking cornices hanging off the roof!
Our slope for looking at snow anchors had a lot of soft snow but showed how they could work well if created properly and also how easily, in very soft, fresh snow, they could fail!
After that we found some ice for a bit if mixed climbing - steep ice, rock and soft snow all made for an entertaining climb for everyone.
More from Ron
here
especially about how difficult it currently is to just to get back home!