Emergency shelters, a bit of ropework and some crevasses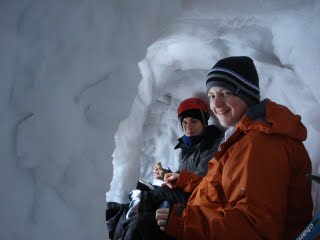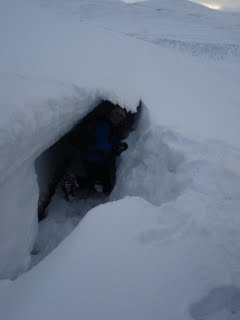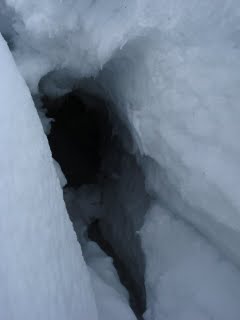 Today Fergus and I went out with the Notts Uni MPS group to a great spot for digging emergency snow shelters. We were very sheltered from the wind and even had blue skies in the afternoon. The snow was so good we all got a bit carried away with the digging and design so ended up creating the Munro Pineapple Society luxury snow shelter estate! After just a short time digging we had snow shelters accommodating two, three and four people.
After a very comfortable lunch in the snow shelters we went out to have a look at some basic ropework and then went off on a journey to explore the crevasses above where past cornices had collapsed and refrozen, even giving the opportunity for some natural emergency shelters though I would have to be convinced that the temperatures were going to remain cold before I spent the night out in them!
Ron and Jonathon headed towards Coire an-Sneachda with their groups and more from Ron here at the
Talisman Blog